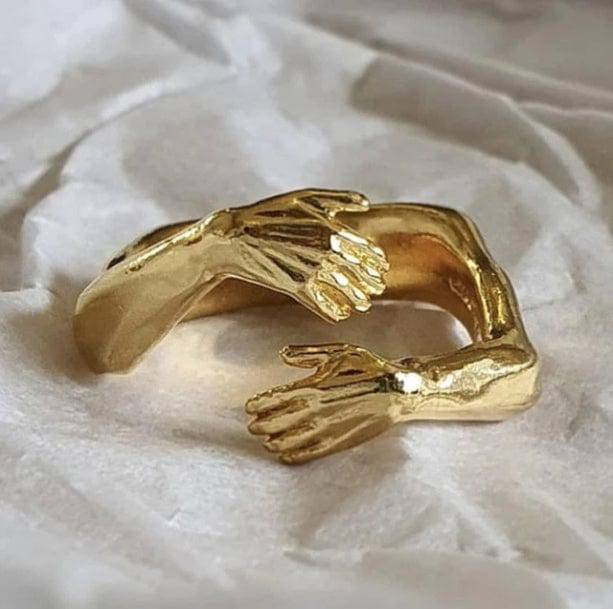 Loving Hug Ring
Loving Hug Ring
Description:
Introducing the Loving Hug Ring - the perfect way to show your affection and love for someone special in your life. This unique ring is unlike anything you've seen before, with a beautiful design that is sure to capture your heart.
The Loving Hug Ring is surrounded by a circle of hugging hands, representing the warm embrace of love and affection. This ring is a beautiful symbol of love, friendship, and support, making it the perfect gift for someone special.
Not only is the Loving Hug Ring visually stunning, but it is also incredibly comfortable to wear. The smooth interior ensures a comfortable fit, allowing you to wear it all day long without any discomfort. Additionally, the ring can be adjusted as needed to fit any finger size, making it a one-size-fits-all accessory.
Style: Aesthetic Ring, Aesthetic Jewelry
Size: Resizable

Free Worldwide Delivery
Delivery time: 15-35 days
Quick links
Sign up to our mailing list