Posted by All Things Rainbow Store on
---
Cyber Monday approaching fast and there is only one thing that follows with it - shopping madness! We have created for you a list of our CYBER MONDAY UP TO 60% OFF deals, full of our very best Aesthetic Clothing Deals.
read entire article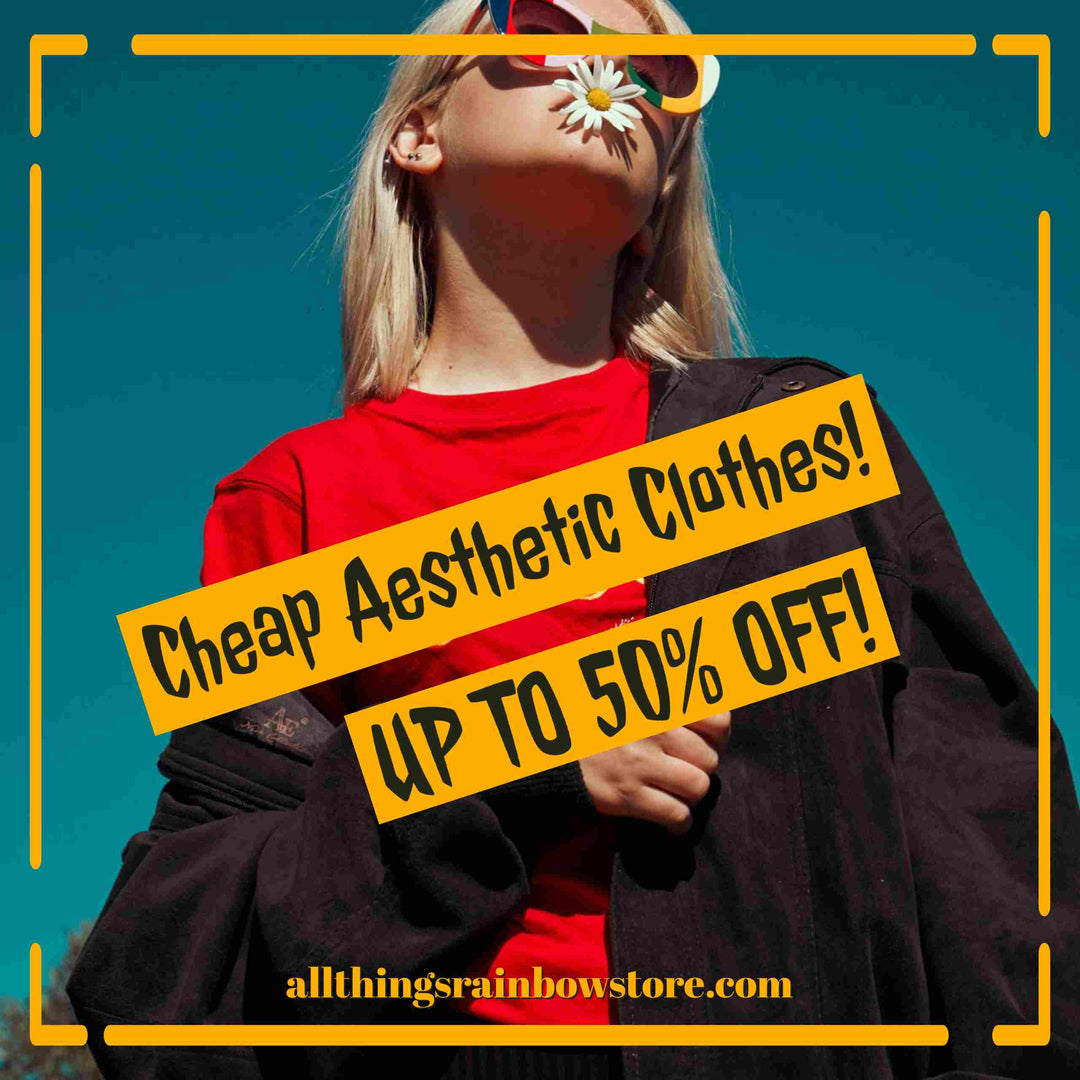 Posted by AllThingsRainbowTeam on
---
Our UP TO 50% OFF Sale is the perfect opportunity to refresh your aesthetic wardrobe. Our collection of discounted, cheap aesthetic clothes and accessories will make you look fashionable and stylish, and most importantly, it won't break your budget!
read entire article